Safari Tour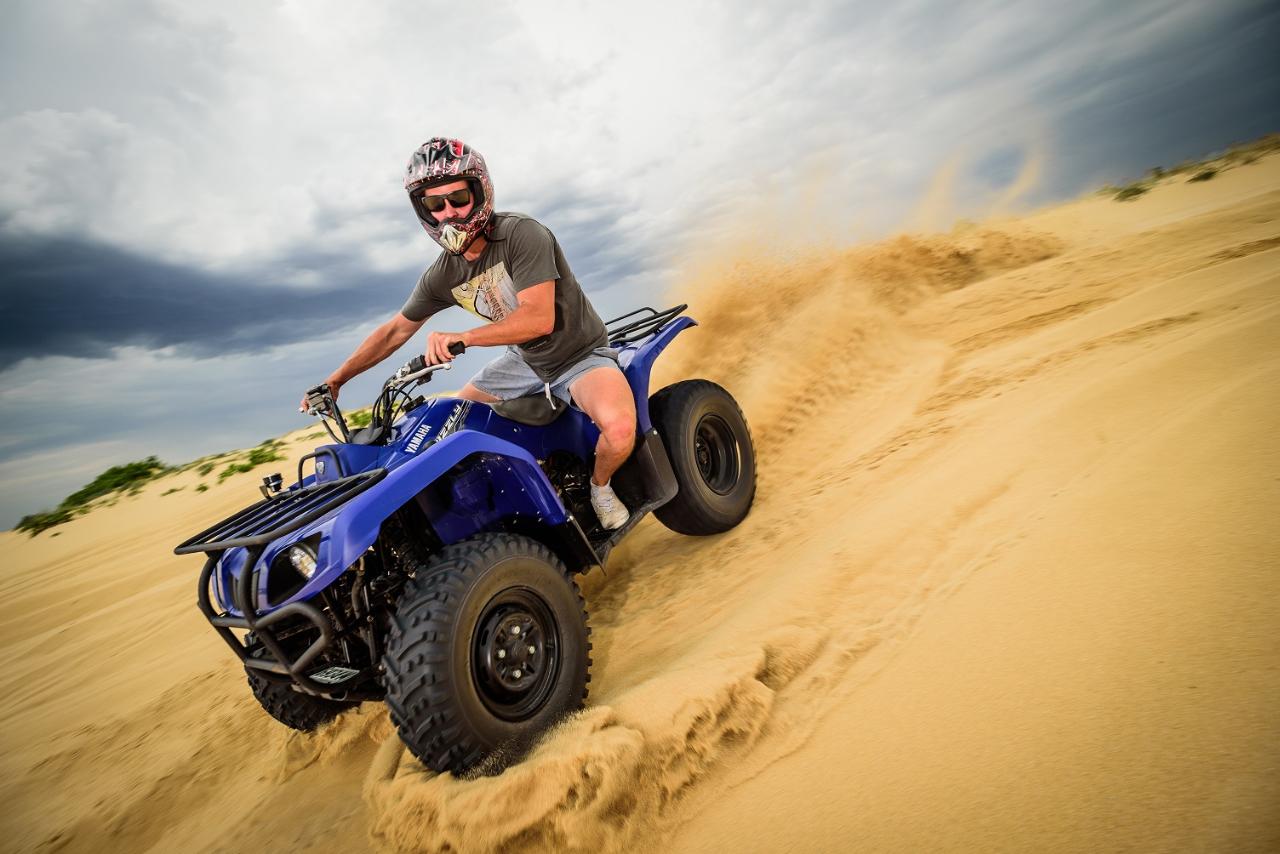 Duration: 60 Minutes (approx.)
Location: Williamtown, NSW
Product code: TourSAF
VERY LIMITED AVAILABILITY DURING LOCKDOWN. ONLY UNAFFECTED SUBURBS SHOULD BOOK. We will not take customers who have been in Greater Sydney at any time from 21 June. You will be required to prove otherwise to keep our staff safe. Sorry.



Discover the amazing eco-system that is Stockton Beach. Ride across beautiful sand dunes, catching glimpses of the ocean, bushland and Newcastle. During your tour you will come the to majestic shoreline of the ocean, take in the unbroken views south towards Newcastle and north towards Anna Bay.

Your adventure starts with a 4WD transfer to our base camp on the beach. Once there, you will receive your helmet, your Quad Bike, safety briefing & rider tuition. Your Tour guide will provide you with tips for riding to ensure you get the most from your experience.

Total experience time is 1 hr 45 mins (includes 4WD transfers to and from the sand dunes)
*Children are required to be aged 16 years and above to participate on this tour.